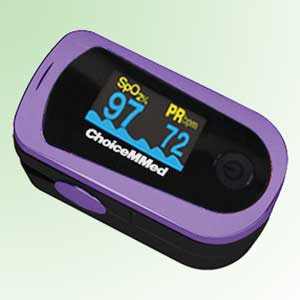 Have a pulse oximeter in your house
A pulse oximeter measures the blood oxygenated level and pulse rate of a person. Since this information is related to a person's heart, blood and lung, an oximeter has many applications during daily life and in medical situations. Pulse oximeter is inexpensive and widely available. It should be part of basic home medical supplies in any household.More...
Catch your A-fib, no more hide-and-seek
The best way to treat A-fib or any heart problem is to do it early and the best way to detect A-fib is to use an ECG monitor. However A-fib only occurs once a while and an ECG test at doctor's office may be futile. An alternative is to use a Holter machine which records the ECG signal continuously for several days; however a Holter machine is expensive. Another alternative is to take a measurement whenever one is not feeling well and save the data for review by a doctor later.More...
Your average blood pressure is important - day and night
Hypertension is a silent killer and the key goal of the treatment is to keep the blood pressure low 24 hours a day. One's blood pressure varies significantly during a daily cycle. It is normally higher when one wakes up and dips by 10-20% while sleeping. This lowering of nighttime blood pressure is important as it gives a chance for the circulatory system to "relax" and lower the average amount of pressure imposed on the internal organs and arteries. In another word, you need to know your blood pressure throughout the night also.More...
Selected Items